Waiting on Wednesday is a weekly event hosted at Breaking the Spine, and the object is to spotlight a future release you are waiting patiently (or not-so-patiently, more likely) to read.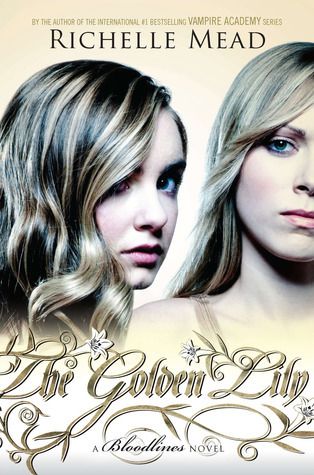 What book?
The Golden Lily
(Bloodlines #2) by Richelle Mead
When does it come out?
June 12, 2012 (Razorbill)
Why am I waiting on this book?
Um, if you are asking my this question, you quite clearly have NOT read the first one. Or the
Vampire Academy
series. And if you haven't, I would highly recommend them. So much love! Anyway, I've been waiting for this book for what seems like half of forever, and the main reason I'm excited can be summed up in one word: ADRIAN. Because really. HELLO. And I actually loved Sydney a lot more than I expected to in the first one, so I am really looking forward to seeing her character explored even further. Not to mention, I've seen a couple glowing reviews that make it seem like this book is going to be even better than I've estimated in my head. Honestly, the 10 days between June 10 and 20 are going to be like YA heaven for me, what with
My Life Next Door
,
Something Like Normal
, and this. I believe there are a couple others, too, but these three are the main ones. Not that I will get all of them immediately, of course. Despite putting it on hold at the library a month ago, I'm still in 73rd place for
The Golden Lily
. I suppose more anticipation makes me more appreciative of the end result, though, right? So there's a silver lining.