Top Three Reasons to Choose an E-reader Over Physical Books (And Vice Versa)
(Credit to Anna Reads for giving me the idea to do these pictorially, even though my art skills totally aren't as awesome as hers.)
Top 3 Reasons to Choose Physical Books Over an E-reader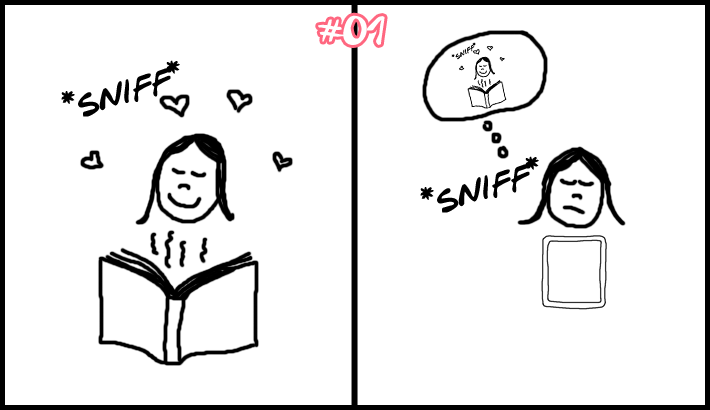 Old book smell, new book smell, ...plastic smell?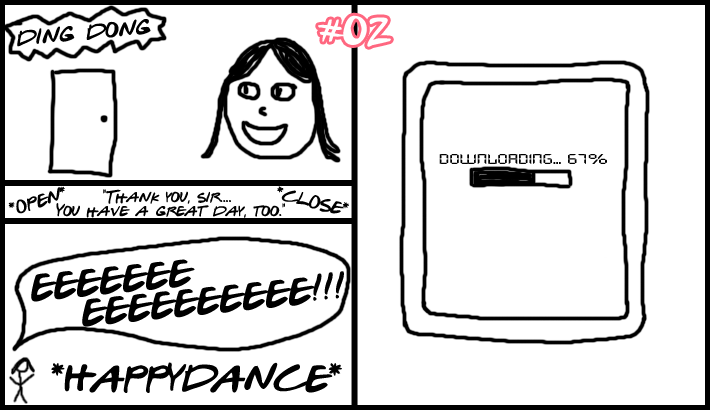 The happy dance is scientifically proven to be beneficial to your health. Or at least your fangirl tendencies.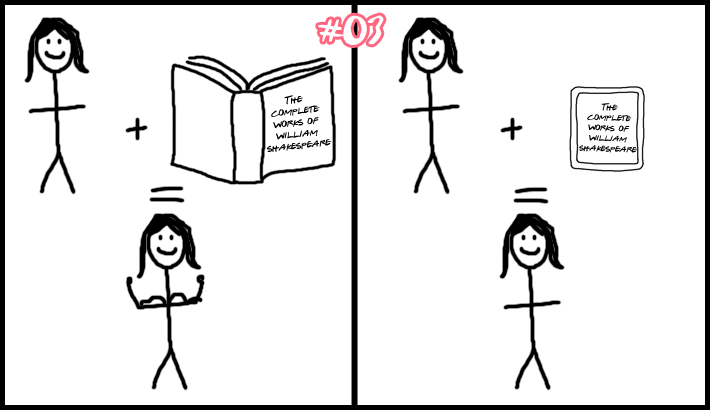 Lifting weights at the gym just became superfluous.
Top 3 Reasons to Choose an E-reader Over Physical Books

Unexpected delays, they happen. The solution? A nearly unending supply of books.

Covert ninja ability to read That Book I Love That I'd Never Ever Read in Public in public and still keep face.

Your back will thank you.
Conclusion